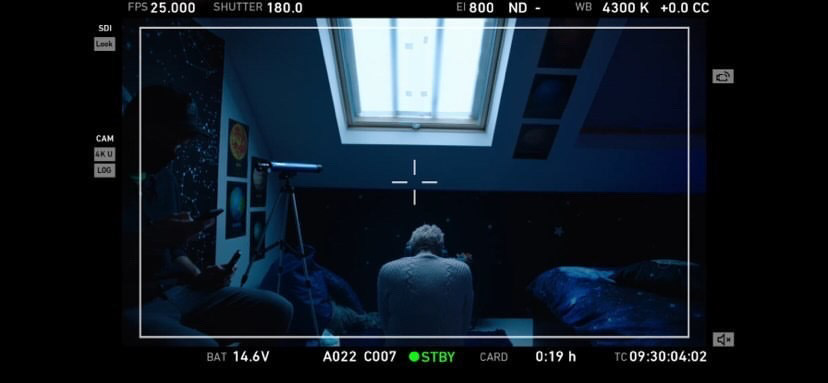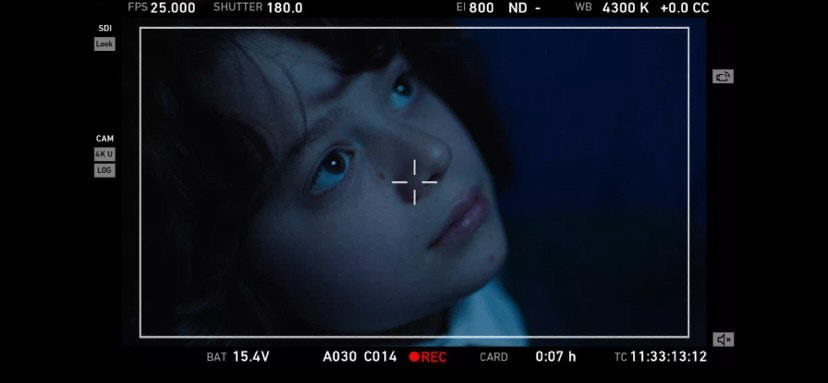 A story bittersweet tale of the struggles of being a single mum and a boy growing up without a father while searching the skies on how to navigate high school. Starring Amanda Abbington, Woody Norman and Colin Farrel. 
My role on this film was 2nd AC and Spark. This meant helping both the gaffer and DOP over the length of the shoot. 
A mixture of VFX and film this short was a collaboration working with the NFTS VFX and Film department to create a visually stunning short. 
My role on this was the Spark using a variety of lighting equipment to build large rigs and set-ups, working alongside DOP: Rob O'Kelly and Gaffer: Mark Lane
This Too Shall Pass (2021)
An award winning heart-wrenching story of LGBTQ+ Struggle, art and power. Following the life of a couple after a hate crime occurs this story tells the power of love. 
I was bought onto this project by the Director Bailey Falgate to be the Production Assistant. During the shoot I mainly helped as 1st Ad due to crew members being away, and I oversaw that the camera and lighting teams to make sure they are correctly preforming their tasks, and pointing out problems with solutions on how to fix them.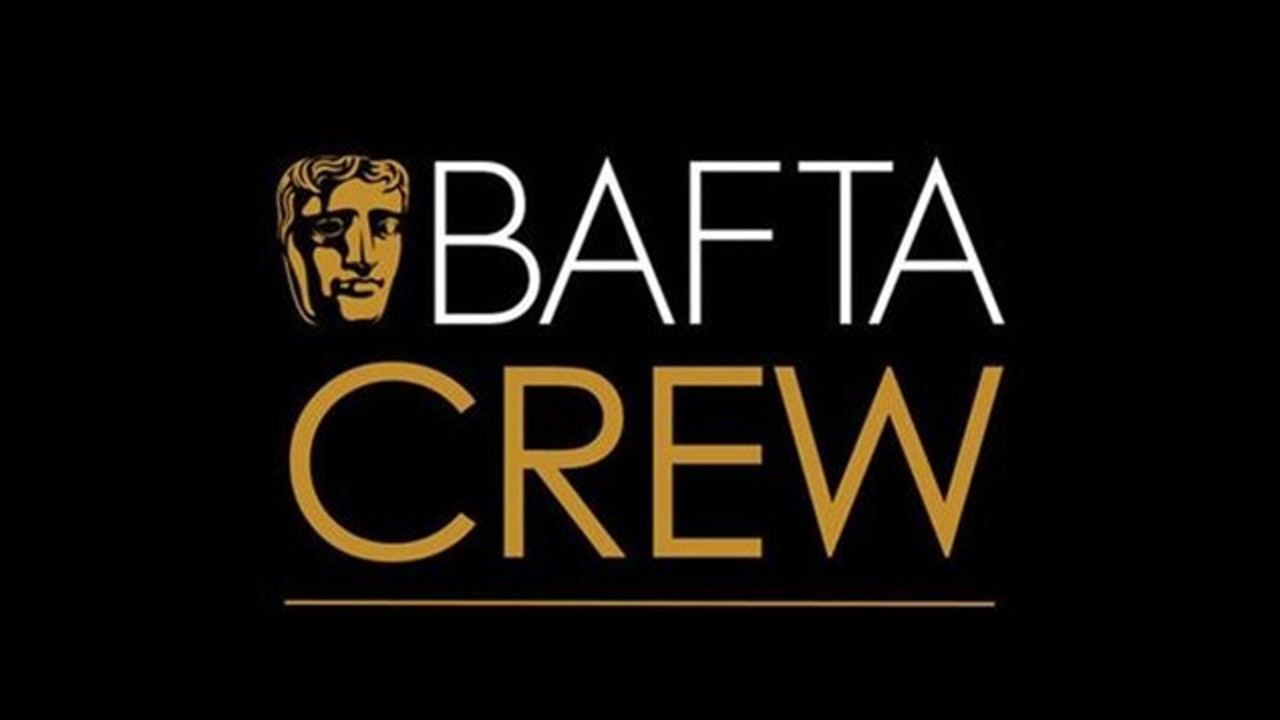 A BAFTA Crew micro-short telling the all-too real story of how it feels to walk home as a woman. Due to this being a BAFTA Crew Short film I am unable to legally release any images till the films official release. 

My role on this film was 1st AC.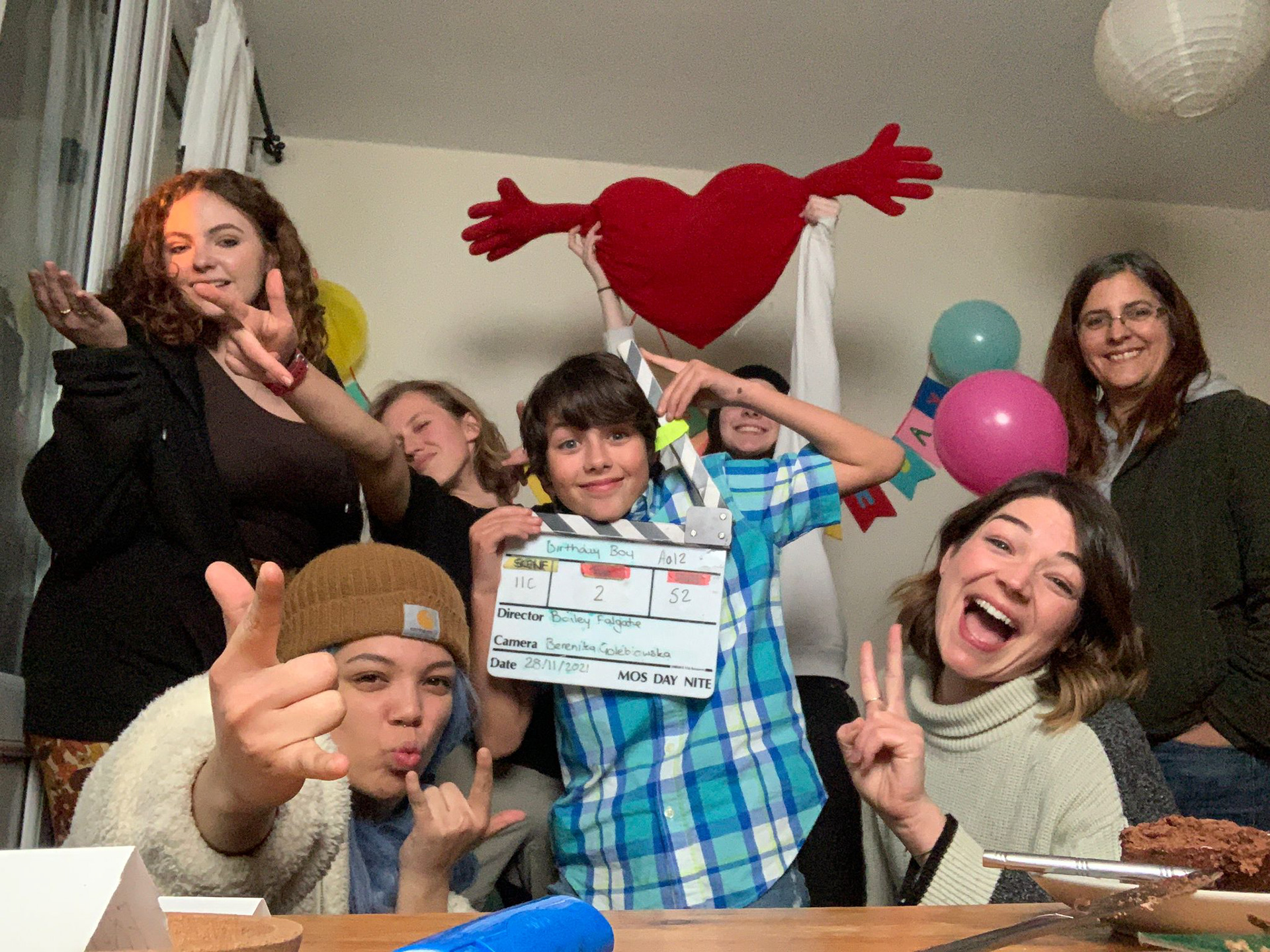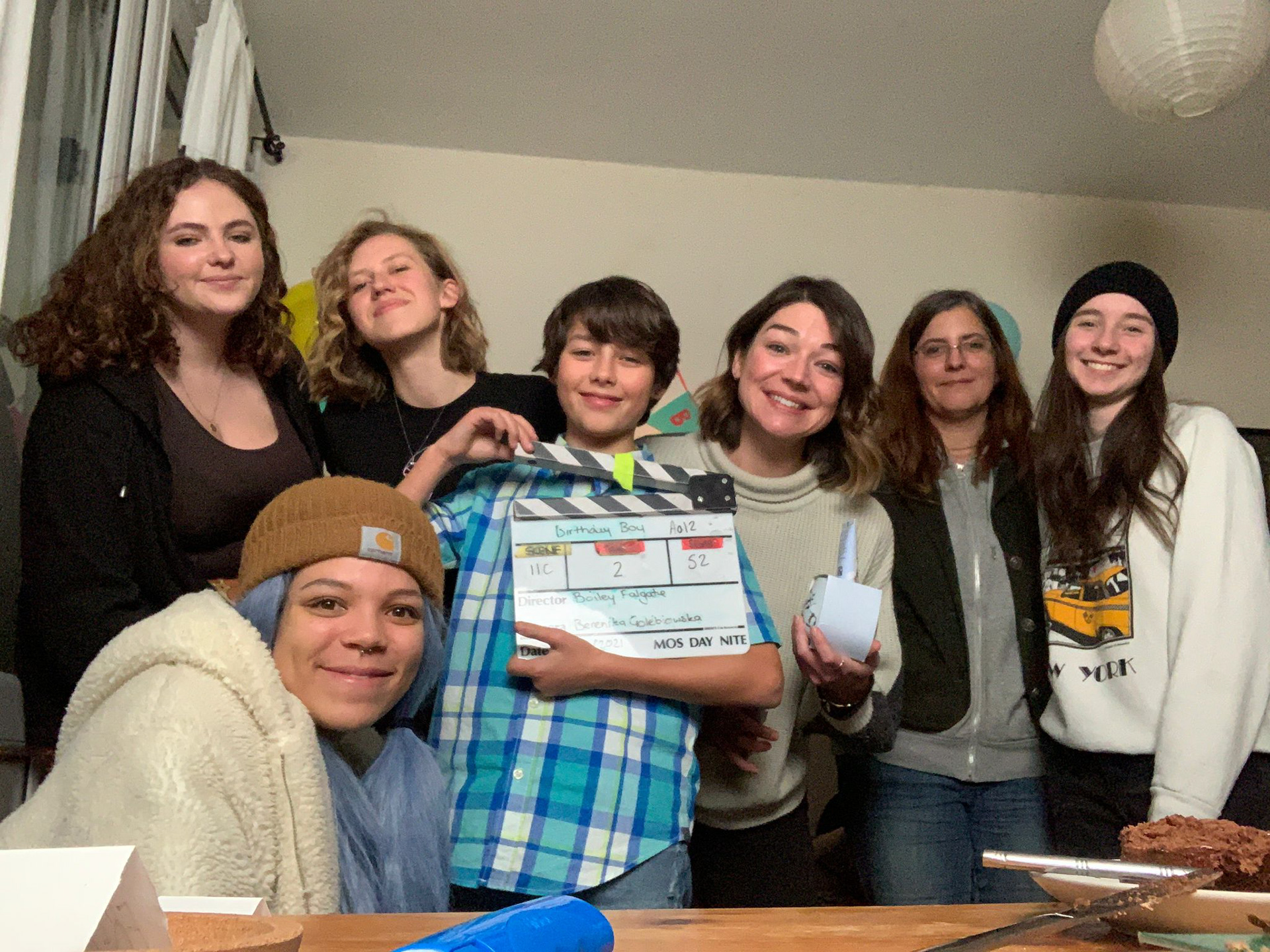 For all the children who's parents weren't always there, this film tells the story of a young boy on his birthday endlessly waiting for his mum to come home. The film turns heart wrenching when we get to see how this hurt the mum just as much as it did Woody. 
I was the producer, writer and co-director of this film along with Bailey Falgate on this film. During shooting I was the DOP managing my crew. Then I moved on to colour grade and edit the film. Testing out my capabilities as a film maker. This film is currently being composed  due to be ready in the coming months. This film was made possible thanks to the crew that has supported me in every step of the process. 
A LIFE TIME IN WAITING (2021)
A proof of concept film for Another Year, it works like a short unofficial trailer for another year. All the job roles as Another Year apply to this film however this film lacked a composer,  which can be felt in the final product. 
A bittersweet story about a mother and her son. All set within their family home we watch it turn from a loving space to one of hate and fear of speaking out. 
I was the cinematographer, gaffer and producer on this short.  Due to covid we had to cut our crew down to three people which created a challenge that was fun to overcome. Taking on multiple roles and managing a stressful environment felt easy by the end of the second shooting day. 
Link available on request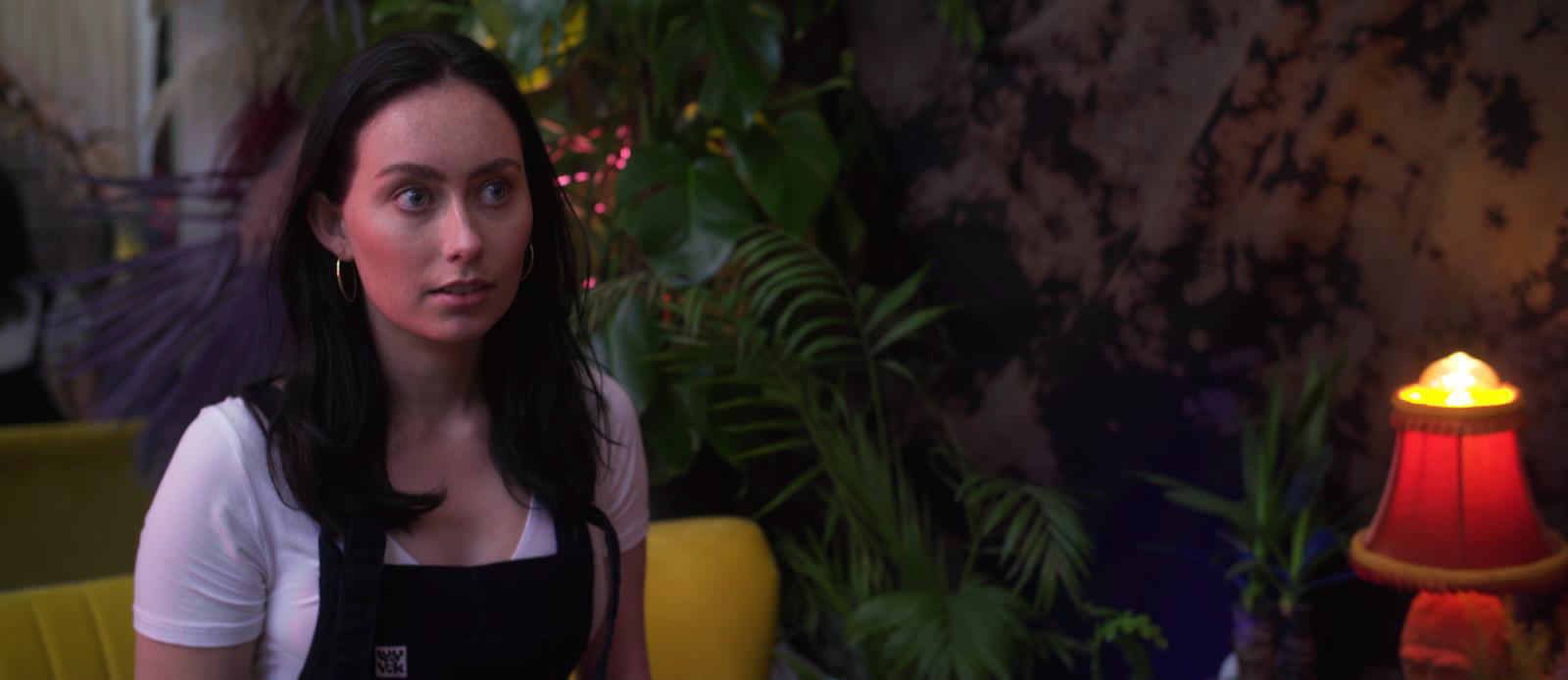 On Tarot I was co-cinematographer and the Gaffer. This short film was set in a mystical world and that's what we achieved via the lighting. With a small plant shop as our main location we had to be clever and innovative with our lighting and set. 
Film Link is available on request.
 Berenika Golebiowska took the role of light assistant and then moved up to Gaffer for one day due to extenuating circumstances. Being the gaffer helped me learn a lot about the role and responsibilities which supported me in my future work as gaffer.  
To Watch The Film Visit: 
Password: A_Br1ghT_1d3a_2021!
Hollow House is a story of grieving, not for what is already lost but what is yet to lose. We open on Maggie, our main protagonist, sprawled out on the woodland floor looking up to the clouds and skeletal trees. Dishevelled, red-eyed and lost, the film tells the haunting story of how she ended up here.
My role on this film was the DOP and part of the marketing and social media team to raise awarness of our kickstarter. The film is due to be shot in early March, follow @hollowhousefilm for updates.
 A Matter of hate and death (2022)
When their father dies three siblings are reunited although they could not be further apart. What follows is a series of fun and dark moments telling the story of the days leading up to the funeral of their father. 
My role on this film is DOP. we are due to begin production in late march. 
TRISH: AS SEEN ON TV (2022)
The film is about an actor who is being recast in her own show, however, since its initial release it's been taken over by a new studio and her character is no longer LGBTQ+.
My role on this film is 1st AC. 

 Lucy and the Attack of the Malevolon (2011)
Lucy and the Attack of the Malevolon was Berenika's first step into the film industry, she was part of the art department designing multiple characters, landscapes and then helping animate them in an old school stop-motion style. It tells the adventurous story of a young girl through colourful animation, guided by narration by the Harry Potter star David Bradley. The film premiered at Picture House cinema, Stratford-upon-Avon in 2011.